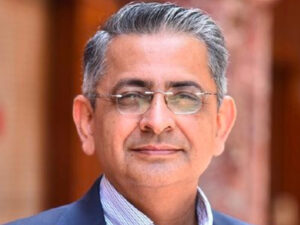 Syed Ather Enam, Sitara-e-Imtiaz
MD, PhD, FRCSI, FRCSC, FRCSG, FACS
(Diplomate American Board of Neurological Surgeons)
Professor of Neurosurgery
Scientific Director, Juma Research Laboratories
Professor, Biological and Biomedical Sciences
Sakarkhanum & Hussain Ebrahim Family Chair
Aga Khan University, Karachi, Pakistan
Founding President, Pakistan Society of Basic & Applied Neuroscience (PASBAN)
Founding President, Pakistan Society of Neuro-Oncology (PASNO)
Founding President, Pakistan Academy of Neurological Surgery (PANS)
It gives me great honor and pleasure to announce the inauguration of the Pakistan Society of Neuro-Oncology (PASNO) on September 5, 2020.

PASNO is a nonprofit educational and scientific organization chartered by the Government of Pakistan. Through PASNO, we plan to host annual neuro-oncology symposia and sponsor and organize activities to enhance awareness and education about neuro-oncology in Pakistan, to improve patient care of brain tumor patients and provide the platform for networking and academic activities in neuro-oncology in Pakistan.

We aim to have neuroscientists (including basic scientists working on neuro-oncology), neurologists, neurosurgeons, neuro-radiologists, and neuro-oncologists (including pediatric neuro-oncologists, pediatric neurologists and pediatric neurosurgeons), and nursing and other paramedical professionals, from within and outside Pakistan as its members. We especially welcome membership by the students and trainees who are interested in neuro-oncology. On behalf of the Executive Committee and the Advisory Board of PASNO, I invite you all to join us as a member of PASNO, and participate in the activities of PASNO to improve care of patients suffering from brain tumor, to enhance research on brain tumors in Pakistan and to stimulate other academic and organizational activities to help PASNO achieve its mission and goals.

We very much look forward to hearing from you if you have any advice or recommendation to enrich the role of PASNO in Pakistan and worldwide.